Take the hassle out of doing your VAT
Do your VAT from anywhere as online meets all South African statutory requirements.

Cloud accounting is extremely secure
Your data is secured with the same encryption technology used by the world's top banking institutions.

No more clunky company files
No more backups are required. Data is replicated on the reputable service provider servers.

Take your business with you
Access Online on any Internet-connected computer, mobile phone or tablet, and it doesn't matter where you are or what operating system you're using.

Multi-user collaboration
You can give access to your employees and accountant while maintaining your control over what information they can view and modify.
Mac or Windows? No problem
Since accounting is in the cloud i.e. online is accessed through an Internet-connected web browser or app, it doesn't matter which operating system you're using.

Get your data exported to your desktop any time you like
Allows you to schedule routine jobs that take all your company data and emails it to you. If you really want your data on your desktop we'll email it to you.

Avoid the hassle and cost of downloads, installation and updates
We maintain the software and automatically install the updates, so you'll always be using the most up-to-date version.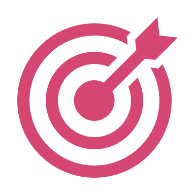 Business performance dashboard
Get the full picture of how your business is performing.

Attach documents & notes Easily include receipts & notes to transactions
Easily include receipts & notes to transactions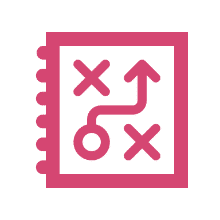 Run your business-like a pro
Stay in control of your finances and understand what's happening with your business and where you should take it next.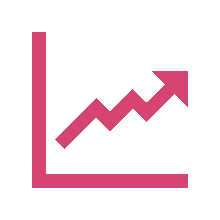 Give your business a makeover
Everything you need to run your business beautifully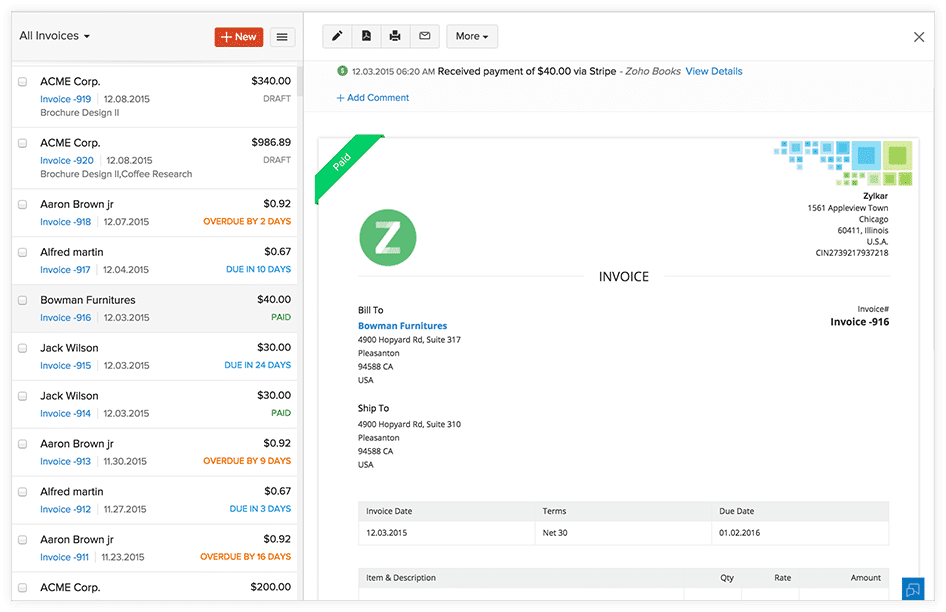 Automate your workflow
Spend less time on repetitive tasks by setting up your recurring billing, payment reminders, auto charges, and payment thank you notes.
Work smart. Save time
Streamline your back-office tasks and organise all your transactions in a single place. Always remain up-to-date on your outstanding invoices and bills.
Game Changer
Zoho Books quietly introduced Workflow Automation in June 2015. If you've ever dealt with the IFTTT app, it's kind of like that. IFTTT stands for If This Then That. You can set up a rule in Zoho Books so that if some trigger (an event or date) occurs an action is performed. A simple example would be that when an estimate is accepted by a customer, an email is sent to the company's production department notifying them to start working on the order. This saves the sales person who wrote the quote the step of having to manually notify the production department.
Start Your Move Onto The Cloud